There's been no better time to be a gamer. Every year, it seems, gaming consoles get updated, offering new games, innovative features and immersive play options. And, although more research is needed, studies suggest gaming offers cognitive and social benefits, even for kids. With more options than ever, however, a little guidance can go a long way to help ensure you're getting the most of your time at the controller.
SKIP AHEAD Nintendo Switch | Sony PlayStation 5
Choosing the right gaming console can depend on your budget and the types of games you want to try. For instance, is it worth springing for the $500 PlayStation 5 or going with the more affordable Nintendo Switch? Are you looking to play The Last of Us after watching the hit HBO adaptation based on the game, or do you prefer open-world offerings like The Legend of Zelda: Breath of the Wild (which, just this year, will get its long-awaited follow-up, Tears of the Kingdom). Which console is better for each?
While PC gaming is available to anyone who has either a PC or Apple computer, separate, dedicated consoles may still be worth test-driving. "If your friends have different consoles, ask them if you can try playing on them for a certain time and ask for their opinions on why they chose that particular one," said Natasha Skult, CEO of game-development company MiTale and the chairperson of the International Game Developers Association.
If not (or if you want to do a little additional research), keep the following factors in mind.
Price: "The first factor for many users is the price — and how fast a new generation of consoles may be coming to replace the current console," said Skult. After all, you might not want to spring for a particular console if there's a release date set for a new version .
Setup requirements and specs: "Not everyone has a lot of gaming space available in their homes or the newest and biggest TV attached to their walls," said Skult. Be sure to investigate the dimensions of your space before you invest.
Game options: Skult also recommended seeing what games are available on which console and whether those options appeal to you.
With this in mind, we've asked experts to break down the advantages of each console — and what games to try for each.
Nintendo Switch
If you're new to gaming, the Nintendo Switch makes for a great starter console. "Video games are about fun, and you simply don't get more fun than Nintendo games," said Tim Gettys, cohost of the gaming podcast Kinda Funny. Plus, "its value, convenience, and unrivaled library of exclusive titles both new and classic," makes it a great option for total beginners.
In addition to its sheer variety of games, it also has "a handheld mode, so it is good for immersive gaming experiences that do not require big spaces or additional gear," says Skult and iIt's also very travel-friendly." You can either play directly on the console or hook it up easily (with an HDMI cable) to your TV.
I own the original Nintendo Switch from 2018 and it still holds up. While Nintendo has released newer versions of the Switch in the years since its debut, the company still offers updates for this original; for example, it can now be paired with wireless headphones via Bluetooth. While the console might look a little dated, the performance and battery life are just as good as pricier models.
This upgraded version of the Nintendo Switch offers a larger screen and better speakers than the original. That said, that benefit only applies if you game directly on the console. Once your console is docked and hooked up to the TV, you're likely using your TV's speakers, anyway. However, if you're looking for a better handheld experience — and still split your gameplay between the console and the TV — then this may be your best option.
The Switch Lite, the cheapest Switch available, can only be used for handheld play, it can't be hooked up to a TV. Unlike other Switch models, the Joy-Con controllers on the Switch Lite cannot be removed from the main console. However, it offers the same bright color and performance of either the original or OLED Switches.
Skult is a fan of Metroid Dread, a side-scrolling game (think of how the old-school games, like Sonic and Mario Bros., moved from left to right) based on an intergalactic adventure. As a bounty hunter sent to a mysterious planet to investigate a new parasite, your character, Samus Aran, has to fight her way through a labyrinth filled with aliens, robots and more.
"No matter what your experience with video games is, you are going to have a blast with Mario Kart 8 Deluxe, either alone or with friends," said Gettys.
The Legend of Zelda franchise has cultivated a huge fan base since its debut in the '80s. Its most recent game, Breath of the Wild, has won hundreds of Game of the Year Awards from various outlets since it debuted in 2017; it takes Link, the protagonist of franchise, through puzzle-packed shrines, distinctive villages, and beautifully designed landscapes in his quest to rescue Zelda from villain Calamity Ganon. And with a release date in sight for the hotly anticipated The Legend of Zelda: Tears of the Kingdom — May 12, 2023, to be exact — there's no better time to try it.
Sony PlayStation 5
"PlayStation has an almost-decade-long track record of releasing the biggest, premium tentpole exclusive games each year," said Gettys.
PlayStation will typically have the most sought-after games, but doesn't otherwise have a wide variety of options. "The PlayStation is the right move for people that want fewer but higher quality releases that will be guaranteed talking points during awards season," he said.
While the PS5 was once impossible to find, it's often restocked quickly by a variety of retailers. Not only does it deliver a smooth, fast performance and immersive playing experience, but it's also "backwards compatible," meaning it works with many PS4 games, too (over 4,000 games, to be more specific).
If the name of this game sounds familiar, you've likely heard about HBO Max's hit adaptation of the video game. The video game also has a Part II, which was designed for PS4 but still runs well on PS5. Games like this "represent the sheer success and growth video games have seen over the last few decades," said Gettys, who highly recommends this gory zombie game for PS5 players.
"If you can play all of God of War, do it," Skult said, referring to the overall game series, which includes God of War, God of War II, God of War III, and God of War: Ascension: "It is just so good." The game, which has players adventure through fantastical Norse realms, is so popular that Sony offers a bundle of the PS5 Console and God of War Ragnarök together, so you can start playing ASAP.
Microsoft Xbox
One major advantage of Xbox is that it's seamlessly integrated with the company's subscription service, Game Pass, which offers a rotating catalog of games — think Netflix, for gaming. Users get "immense value at a low cost of entry to be able to experience a wide variety of gaming experiences," Gettys said.
With the one-time purchase of the console, players can explore various game genres cheaply and easily to really discover what they are most interested in before diving in, noted Gettys.
Microsoft Xbox Series X
The Xbox Series X is designed with performance in mind, with rich graphics (think 4K HDR TV), fast loading times, and enough power to make even the most demanding games look good. Plus, it's compatible with every game going back to the original Xbox model, giving you thousands of game options. The only drawback is that it's fairly big, measuring ​​about 15 inches tall, 12 inches wide and 8.5 inches deep — so you may need to figure out an adequate storage solution for it.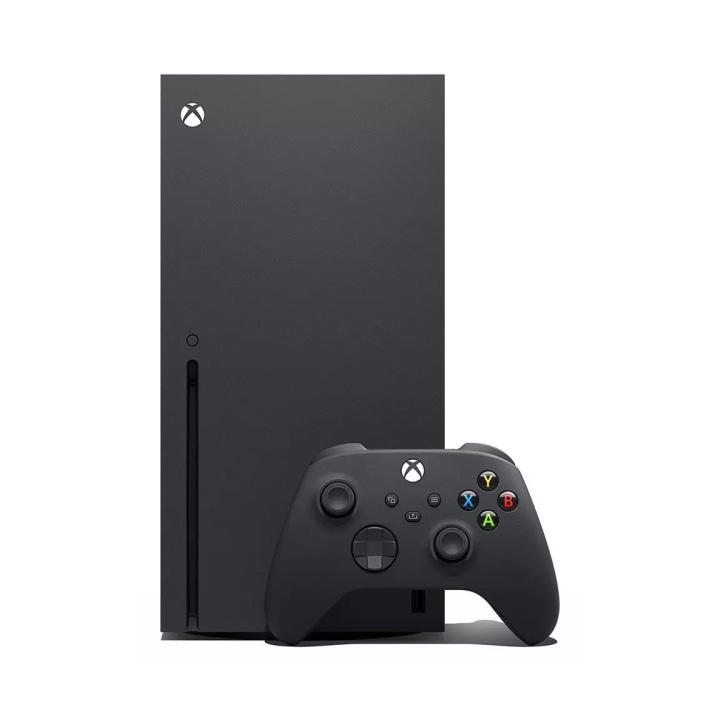 While the Xbox Series S still offers a huge selection of games, it doesn't have the same level of hardware as the Series X, which limits the graphics to some extent. That said, it still offers great performance and quick load times, and its smaller, slimmer design makes it ideal for tight spaces.
This game is a favorite of Skult, and for good reason: It's a horror game in a sci-fi setting that requires improvisation and quick thinking. The overarching story and graphics are both noteworthy, making for a game that's as spooky as it is fun to play.
Cult of the Lamb
Another pick from Skult, this cheeky game has you play a cute, fluffy lamb — that's been tasked by an evil deity to create a cult. It's a blend of creating and caring for your new community of animal followers and battling non-believers, rival leaders, and other enemies. It sounds dark, but the cartoon design and humorous gameplay keep things feeling light.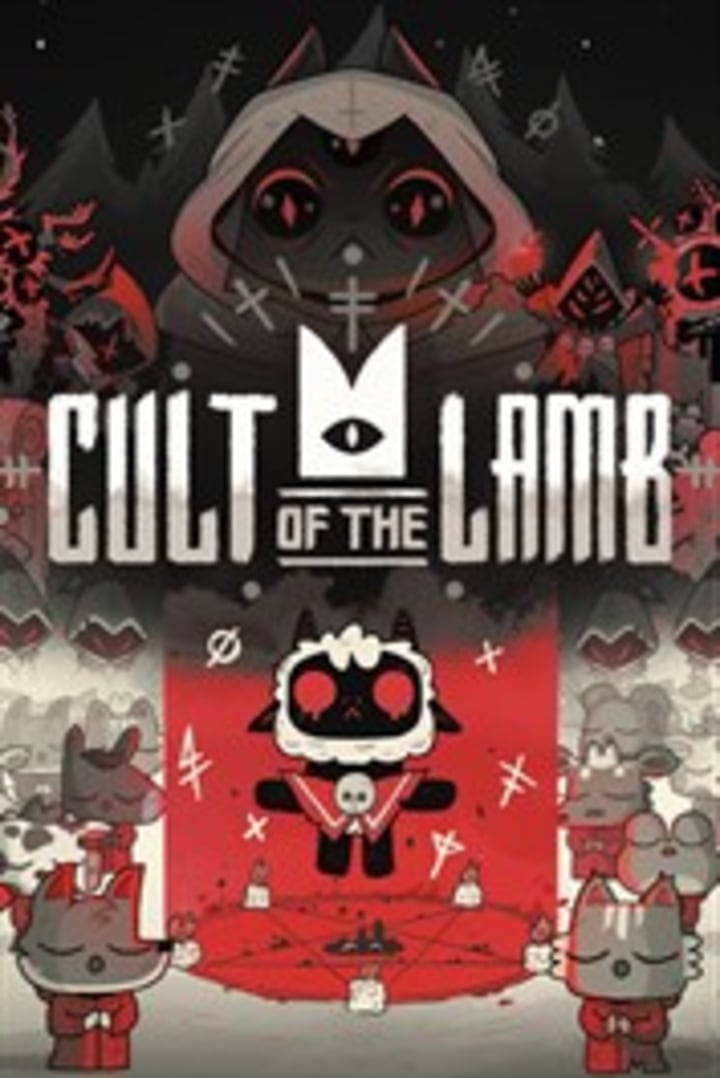 Hi-Fi RUSH
With its comic-booking styling and music-heavy backstory, this game follows a teen, Chai, as he battles his way out of an evil megacorporation. To escape, he and his allies must fight in rhythm to the beat (think Guitar Hero meets a beat-'em-up-style game). "It is the type of video game that indulges in everything that makes the medium special — and it's available on Xbox Game Pass, so it is a slam-dunk recommendation to anyone with access to the service, even if they don't have an Xbox," says Gettys.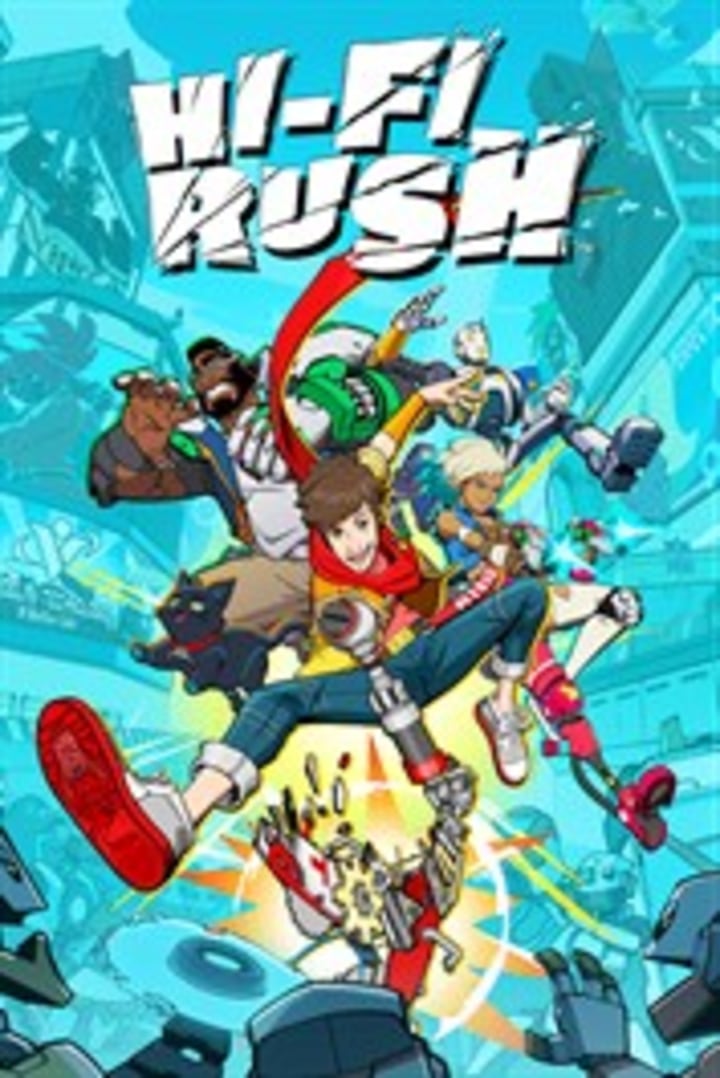 PC Gaming
Several games popular on other consoles are now available on PC, making it a good place to get your feet wet without splurging on an entire console. Plus, PC gaming can also offer advanced graphics, too. "PCs are a wonderful entrypoint for newer gamers, but also the most technically advanced way for experienced gamers to push the limits of performance," said Gettys. In other words, you can get the best of both worlds, regardless of experience level.
PC gaming also offers continuity that's hard to come by with a dedicated console, since their specs can be a limiting factor when it comes to new innovations, technologies, and other features. While "PC games also require constant updates and tuning to match emerging tech, the platform [the PC itself] remains the same," Skult explains. So, you won't have to go out and buy a new model every few years.
Both Skult and I are fans of Hades, which won Game of the Year at the 2021 Game Developer Choice Awards and is available across PC, Nintendo Switch, Xbox, and PlayStations 4 and 5. A roguelike game — a genre of game that involves repeatedly ending a playthrough and being sent back to the very beginning, gaining knowledge, tools and other advantages along the way — Hades has players attempt to escape the Underworld with the help of various Greek gods and non-playable characters (NPCs).
Skult highly recommends this RPG, where you play a detective in a city filled with mysteries and crimes that are yours for the solving. It allows for a ton of customization down to the storyline, which has a choose-your-own-adventure feel that makes every playthrough feel brand-new.
Skult has recently been playing through this RPG game on PC and loves it so far. It's a strategy-based game that's ideal for both longtime fans of Marvel comics and those new to the franchise. The game, which has players battle enemies and tackle missions alongside Marvel heroes, also has a social aspect to it, where you can interact with NPCs to level up your abilities.
Catch up on Select's in-depth coverage of personal finance, tech and tools, wellness and more, and follow us on Facebook, Instagram and Twitter to stay up to date.