The Virginia International Auto Show has a little of something for everyone — whether the kids want to hop into a new SUV and pretend they are driving on the highway, or their parents want to ask experts about new features such as 360 degree cameras, lighting systems or hands-free super cruise.
The annual show returns to Richmond for three days this weekend after taking a two-year hiatus due to COVID-19. The rebooted experience will have over 20 brands and hundreds of cars for visitors to check out across the Greater Richmond Convention Center.
The show features new models of cars, trucks and SUVs in a no-selling environment to give showgoers an opportunity to check out what is coming down the pike from carmakers later this year.
Standout cars on display are vehicles like the 2024 Mustang GT and the Mustang Mach-E. The Ford F150 Lightning, an electric truck with hundreds of new features, is also on tap.
EVs are front and center at this year's auto show, having gained some market popularity in recent years. Part of the convention space will be turned into an EV ride experience, where attendees can take a trip around an indoor track in the newest EVs from brands like Chevrolet, Ford and Volvo.
"I think if the average American took a ride in an electric car they'd like it," said Brian Moody, executive editor for Kelley Blue Book. "That goes for everything from the inexpensive Chevy Volt up to the pricier Porsches, Audis and Jaguars."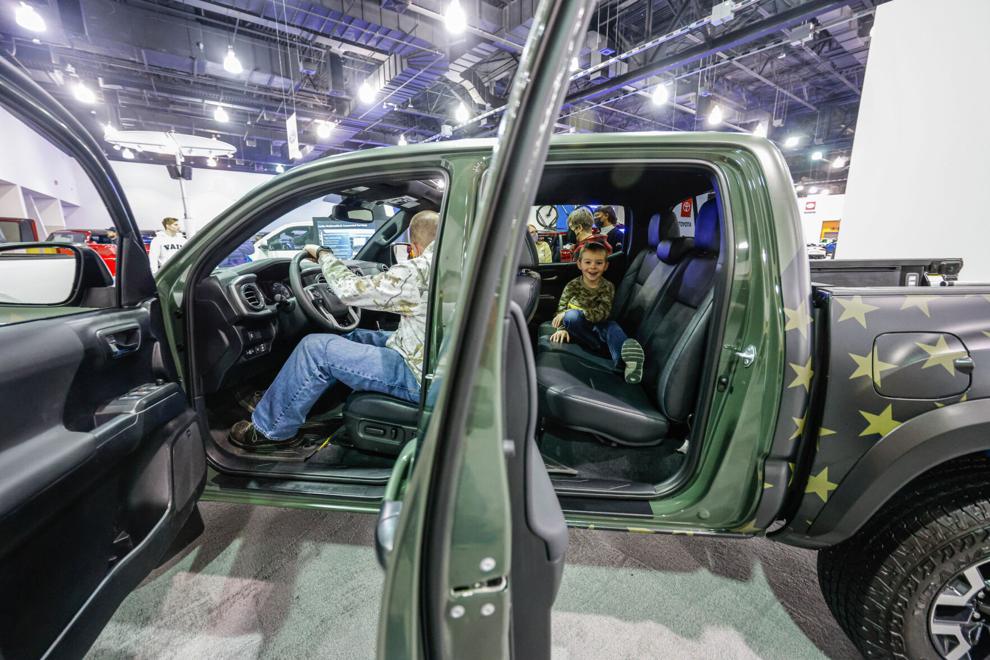 While they have yet to become a mainstream car option at around 6% of the total market, electric vehicles are interesting more and more people, Moody said. He notes that EVs work better for different lifestyles. Some people might live in a single-family home with a charging station; others may have an apartment with limited charging.
The Chevrolet Bolt EUV is another anticipated electric vehicle on display this weekend. One of its most high-profile features is "super cruise," which allows drivers to go hands-free and "feet-free" while on specific roads, like highways.
Hybrid vehicles also factor into the electric conversation with added gas mileage over traditional engines. In some cases, if a driver's daily use is under 40 miles, they will not ever have to use any gas but will still have it as a backup option.
"Plug-in hybrids and hybrids are the best solution for people now, if you want to get good gas mileage and lower your transportation costs with an affordable car," said Moody, who specializes in car buying advice, among other things.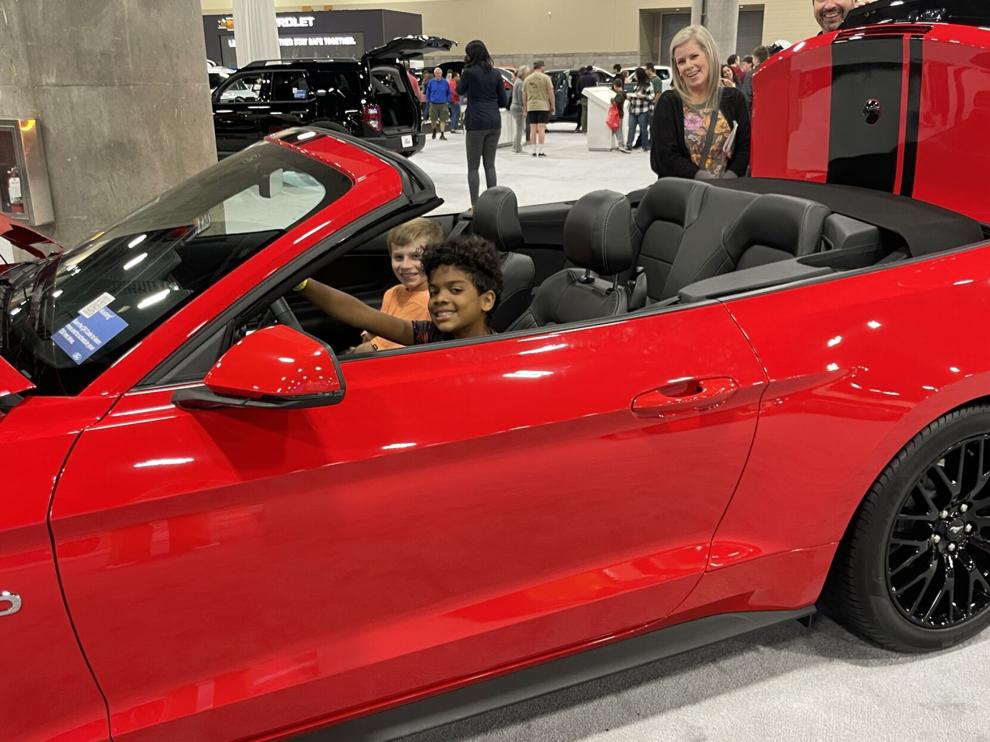 The auto show's slate of new car technology is another display for which showgoers should look. Some cars from brands like Jeep have over 110 safety features. Those features include blind spot monitoring and forward collision warning or intervention.
The automotive industry has been hampered over the past couple of years from supply chain issues and rising costs, but Moody says there are tactics buyers can use to find the most affordable cars that still pack great features.
The average new car price in November 2022 was $48,681, then a record high. Many reports suggest prices are starting to level off now that major supply chain disruptions are being resolved and new car inventory is rising.
According to the Bureau of Labor Statistics, the price for new vehicles rose 0.2% in January, after having risen steadily each month since March 2021. Some brands are transacting higher than they were a year ago, like BMW and Ford at 12% and 11%, respectively. Other brands like General Motors and some Mazda cars only rose 0.1% and 0.5%, respectively. Those price variations can also apply to types of cars.
"You can sometimes get better deals on cars that aren't so popular or there isn't so much demand," Moody said. "Don't go looking for full size SUVs, or even mid-size SUVs. Look for things that are less popular. Sedans and compact cars are a good example."
While prices are expected to level off over the next year, Moody says it is hard to be certain of the future because demand for new cars has not changed even though the supply chain has increased the number of available cars. Still, he says affordable cars can be found.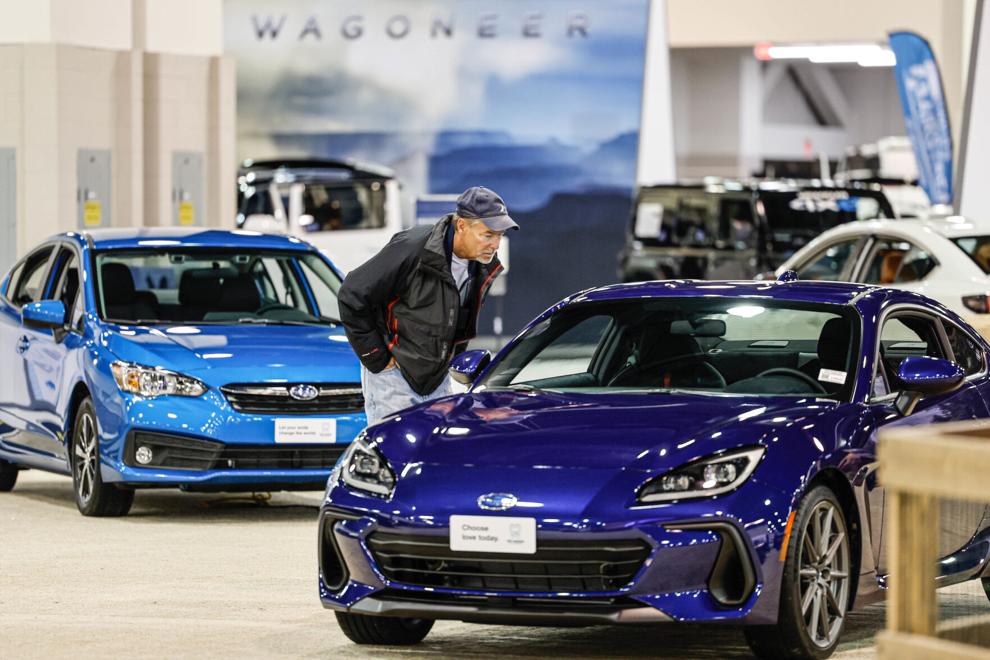 "There are cars like the Honda Civic, Subaru Impreza, Toyota Corolla that are affordable cars and have good features, good reliability and good resale value," Moody said.
Many of those models with their updated technology will be on display at the auto show.
In addition to new models, there will also be vintage mustangs, classic Chevys and custom or tricked-out vehicles and European gems for enthusiasts to see up close.

Top five weekend events: Auto Show, Richmond Ballet & Great Backyard Bird Count