It can be exhausting to be an Xbox customer sometimes, particularly if you're paying attention to the news cycle. 
PlayStation 5 sales in the UK have surged by upwards of 369% year over year, while Xbox's have dropped by 11% according to reports. It's a small snapshot of the overall desirability and availability of Microsoft's Xbox consoles, which are increasingly struggling to maintain their foothold in the wider gaming mindshare. 
Microsoft has been on the back foot. After an incredible 2021 which saw the firm take home the top publisher award on Metacritic, it seemed as though the wait for Xbox's momentum to kick in might have ended. Sales in Japan were even looking strong, as Microsoft described the market as its "fastest growing" region. This past week, Microsoft didn't sell thousands of Xbox consoles in Japan. Not even hundreds, but instead, dozens. Meanwhile, the PS5 sold almost 40,000 units. That's a dire comparison that is near impossible to gloss over. 
Yet, Microsoft's monthly active gaming users continue to swell. In its quarterly earnings, Microsoft reported that Xbox as a platform now has a massive 120 million monthly active users. The breakdown of this figure is hard to quantify, but presumably, that encompasses mobile, PC, as well as console and cloud. Indeed, despite a weak performance in "traditional" metrics, Xbox as a business continues to perform better than ever — so, uh, why doesn't it feel that way?
The problem with this expansion is that it's largely horizontal, rather than vertical. The Xbox console platform is not seeing any serious growth according to what little information we can get, and Microsoft commits more and more silicon to multi-purpose cloud servers instead of home console stock levels. Furthermore, as Xbox sees its priorities elsewhere, increasingly, Xbox fans are starting to feel left behind in a variety of ways. 
The state of Xbox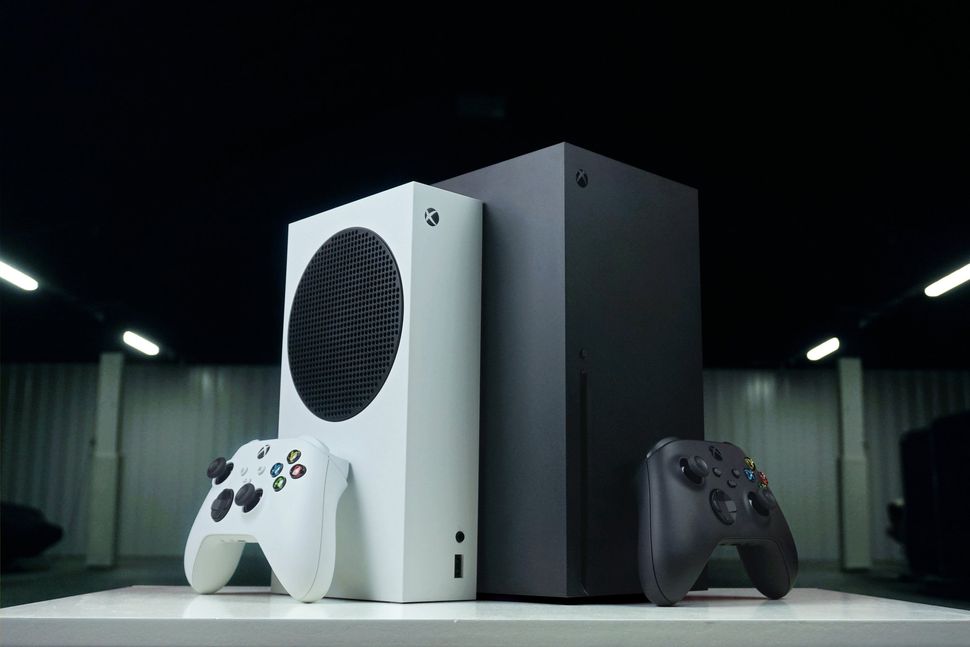 At times, I feel like we've been here before with Windows Phone, which struggled to keep pace with two more established, more dominant competitors. In this case, that would be Nintendo and PlayStation, who can seemingly do no wrong in recent years. It's important to note my use of the word "feel," here, because it is just that, a feeling, that oftentimes doesn't reflect the reality of the Xbox platform. By all accounts, Xbox is more profitable and has more revenue flowing through it than ever before. The monthly active user base has grown by huge amounts too, creating opportunities for recurring billing. We've not heard how well Xbox Game Pass is doing, but the fact Microsoft hasn't yet changed course on how it functions doesn't necessarily suggest it's having a negative impact — but the secrecy makes it hard to know for sure what the situation here is. 
Indeed, I've been speaking to AA and indie developers over the past weeks who are still very skeptical of Xbox Game Pass, and the impact it's having on the platform. Indie developers increasingly don't see an opportunity to make money on Xbox, in situations where they haven't been approved for Xbox Game Pass inclusion for whatever reason. Microsoft keeps Xbox Game Pass heavily curated, and as more of its own games hit the service like Hi-Fi Rush, Redfall, and the upcoming Starfield, the opportunity for visibility even for smaller devs is shrinking. I have a feeling Microsoft already knows this, and pins hope on growing the audience to the point where they can bring eyeballs to as many niches as possible in a Netflix-like way. But Xbox Game Pass can't grow like Netflix without a Netflix-like volume of addressable endpoints. And that is a huge problem. 
And what exactly does that mean? Well, essentially, that refers to having enough devices out there that can even use Xbox Game Pass. And right now, there simply isn't enough.
But wait, Xbox Game Pass is on billions of phones via the cloud, thousands of TVs via the cloud, and millions of PCs via both cloud and native games, isn't it? Well, let's examine that for a moment.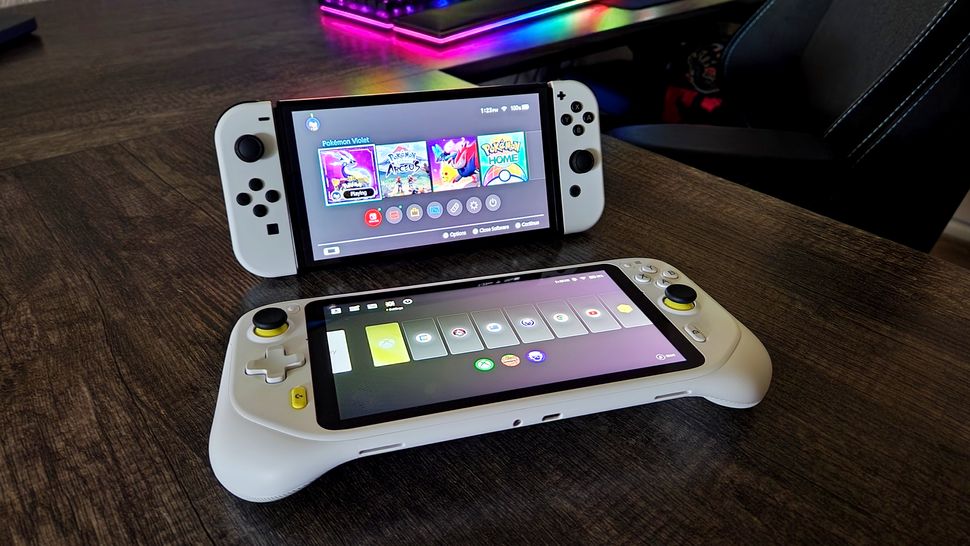 Without a shadow of a doubt, the best Xbox Game Pass experience as it stands today is on the Xbox Series X. The best value Xbox Game Pass experience is on the Xbox Series S. Yet, the desirability of both of these consoles is negligible in recent years, owing to an utterly abysmal performance from Xbox Game Studios' first party. Minecraft Legends just launched with a 73/100 score on Metacritic, and Redfall has a cloud of negativity due to poor preview marketing beats and an omission of 60 FPS modes on Microsoft's most powerful console. 2022 was one of the dryest years in Xbox first-party game delivery in years. Xbox fans are pinning all hopes on Starfield from the creators of Fallout and The Elder Scrolls to the point where you have to wonder if expectations will be able to meet reality. 
It's hard to know exactly what Microsoft's goals are with its games these days. Is it Xbox Game Pass engagement, or is it retail sales? Xbox Game Pass undoubtedly cannibalizes retail sales, but it seems as though Microsoft's investment in marketing and projections still revolve around how much these titles will likely sell. Hi-Fi Rush, Ghostwire: Tokyo, and Pentiment — none of these games saw physical releases. Will Microsoft blame the developers for not selling enough digital units? Why should these games sell units, when they're in Xbox Game Pass? And if they're not performing in Xbox Game Pass, who is then to blame? Marketing? How can they perform in Game Pass when there are no consoles to buy, while the PC Game Pass Xbox app experience on Windows 10 and Windows 11 remains atrocious? Just this past week, an update to the Xbox app broke various games, including Fallout 76, Windows and Xbox continue to struggle over the delivery of the gaming experience on PC. If I had a dollar for every time I've had to run a Powershell script to reinstall the "Gaming Service" on Windows 11 to get Xbox PC games to run, I'd probably end up with enough cash to buy an RTX 4090 and switch to Steam gaming full time.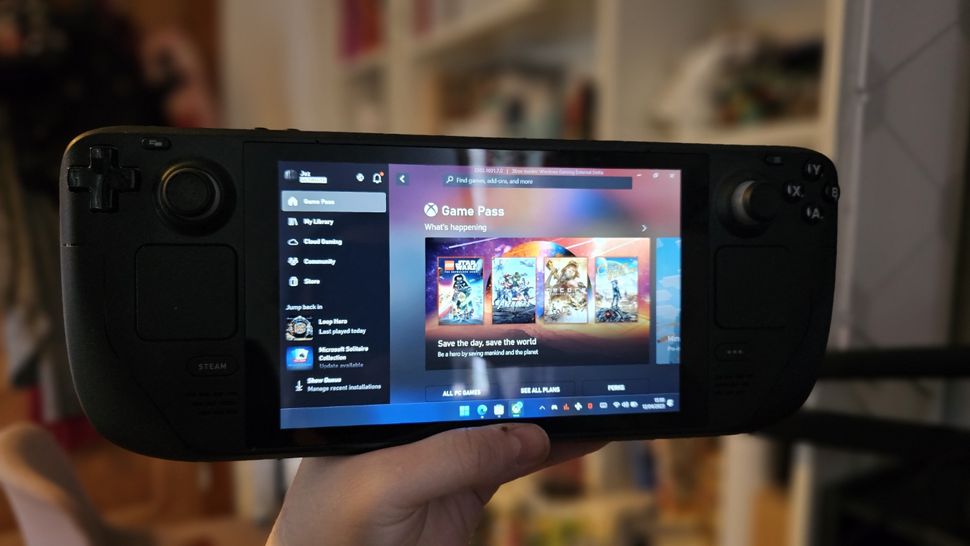 And then there's the Xbox Cloud Gaming aspect of the equation. Microsoft is a cloud-first company, and its investments here saw it grow into one of the first trillion-dollar market-cap corporations. As such, it makes total and complete sense to bring Xbox into the cloud fold, and Microsoft has sought to do that with Xbox Cloud Gaming. 
Using any web browser or internet-connected device, Xbox Cloud Gaming allows you to stream console-quality games over the internet. It didn't work particularly well when it launched, but in recent years, has become completely viable as a true handheld gaming experience. However, the experience still isn't good enough in various ways. Forget the potential latency issues for a moment, and instead consider UI scaling, where many games in the Xbox Cloud Gaming service simply have UI assets that are too small to see without a magnifying glass. Consider the fact we can't play games we might want to play in the service, limited instead to whatever is revolving in and out of Xbox Game Pass at the time. 
Consider how touch controls simply suck for the vast majority of games that aren't designed for touch controls, requiring you to carry around an additional Xbox controller. At that point, you may as well get a Nintendo Switch as a secondary device that won't drain your phone's battery, has a larger screen, and can also run games natively. Indeed, I find that almost every time I'm in a situation where I might want to use Xbox Cloud Gaming, on a plane, in an airport, in a doctor's waiting room, on a train, and so on — the internet isn't good enough. Xbox Cloud Gaming only works in specific areas of my house, where the 5 GHz signal is strong enough. And again, at that point, I'm simply going to use my Xbox anyway. All of this disregards the fact that the mobile duopoly of Apple and Google works to undermine the profitability, visibility, and viability of cloud gaming as a business model. 
This horizontal approach, expanding outwards to other platforms instead of upwards with its established console base, seems like a smart strategy in a world where Microsoft struggles to compete directly with PlayStation in the so-called "high-end" console market. The problem here is, the execution of this ambitious effort just isn't good enough so far. With diffuse objectives and split investment, the distractions risk undermining the console core of the gaming division. 
Can Microsoft expand horizontally AND vertically?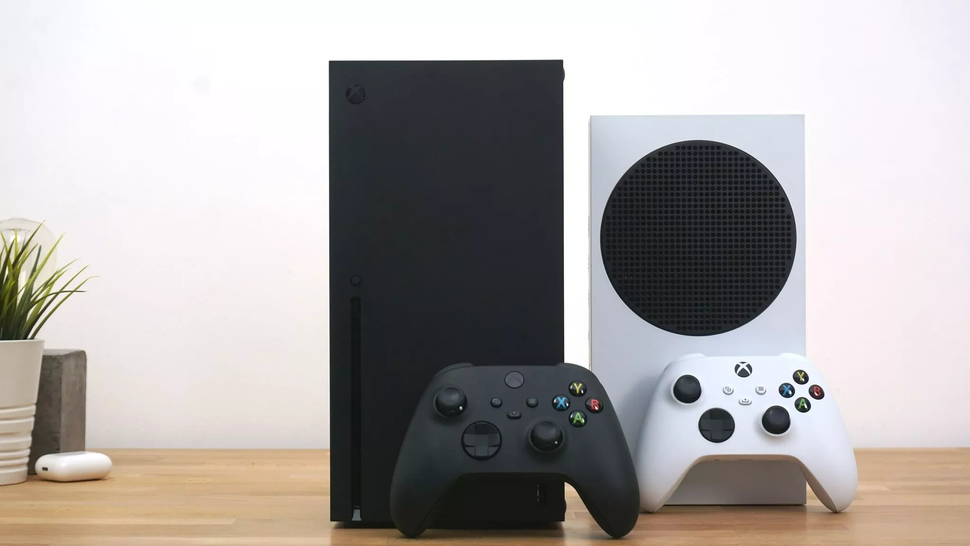 The PR mantra Xbox often uses in interviews continuously states that Xbox Game Pass is meant to only be an aspect of the Xbox gaming platform. Xbox gaming CEO Phil Spencer has said in previous interviews that console hardware underneath TVs will remain important into the future while noting that they expect a shift to a plurality of devices. What we're seeing with the Xbox platform in recent years is the investment to meet that multi-modal future. Where Xbox Cloud Gaming is an app built into Samsung TVs, where manufacturers like Razer and LG are building cloud-first devices, and where ASUS and Valve are building handheld PC gaming experiences that either do or can run Windows 11. 
Microsoft doesn't have infinite resources, though, despite its market cap. A report emerged recently suggesting that the firm is seeking to develop its own in-house server technology, to reduce the costs of running its AI operation. Services like Bing Chat which are powered by ChatGPT, are reportedly costing an absurd $700,000 per day to run. AI is going to be huge in the near and distant future, and Microsoft has rightly pivoted to take advantage of this once-in-a-generation opportunity to supplant Google and other tech competitors at the fore of this technology. Indeed, Microsoft has an organization within Xbox itself exploring how AI can be applied to gameplay experiences, while also decreasing the costs and improving the cadence of game development. 
My criticism of this multi-platform strategy is that it's clearly sapping development bandwidth from the core console experience, which is where the perception of the Xbox brand lives, and where the best Xbox experience currently exists. Expansion should absolutely not come at the cost of degrading the experience for your existing user base, but that quite honestly seems to be the case right now. 
Last year, we put out a survey asking core Xbox fans what they wanted to see Microsoft improve on Xbox consoles. I'm sad to report that very little has been addressed in any meaningful way. 
Gamers asked for improvements to the Xbox Game DVR, and while it has improved a little in usability recently, it pales in comparison to the editing tools offered on PlayStation, or even the 2013 Xbox One. In fact, we actually lost a feature this week in the Twitter sharing tools. This could be blamed on updates to Twitter's API costs, but Nintendo Switch and PlayStation, once again, seem to still have access to this feature. Users asked for a more streamlined dashboard experience and more customization, and once again, the dashboard actually got worse. Cluttered with Xbox Game Pass algorithmic content and ads, Microsoft only recently relented, over a year later, to say they'll take the dashboard back to the drawing board. Essentially putting us back at square one.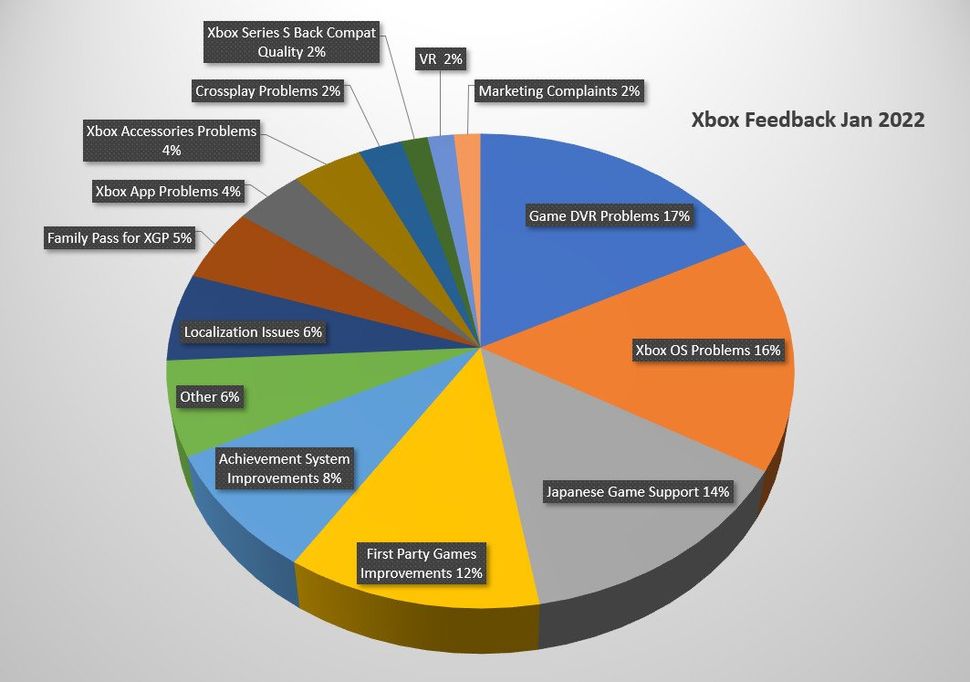 Users asked for improvements to first-party, which we're honestly still waiting for outside of a couple of hits like Hi-Fi Rush. We asked for improvements to the Xbox achievements system, which is mired with spammy games taking advantage of the system to make a quick buck. We asked for more support from Japanese studios. Microsoft succeeded with Atlus on the popular SMT and Persona franchises, yet took a huge leap backward by losing the support of Square Enix and Final Fantasy. Localization remains a prevalent problem too that fans on other platforms don't have to deal with. Only last week I was asked by an Xbox gamer why some of their games display in Chinese when their console is set to Finland. 
And yes, this survey isn't scientific. I'm sure Microsoft has data to suggest that the Xbox Game DVR isn't a platform aspect that affects purchasing decisions. Localization remains a chicken-and-egg scenario too probably. Why invest in improving regional language support when none of your customers are there? Well, how will you get customers if your regional language support is trash? I know they're working incredibly hard to improve relationships in Japan — but you have to expect that most of the business-to-business outreach bandwidth is most likely mired in regulatory hell thanks to the Activision-Blizzard-King deal. And really, therein lies another major distraction. 
I can't help but feel like Xbox is stretching itself thin. Things like the Redfall 60 FPS drama would have been avoided if Microsoft's management layer was fully on the ball, informing its teams what expectations have been set and what expectations should be set. 
Xbox has been open about expanding to PC and Mobile for years. PC Game Pass in particular is seeing a large push. MS even develops first-party games skipping console at launch (Flight Sim, Age of Empires, Ara: History Untold) for a premier PC experience, leaving console behind.April 12, 2023
See more
There's no singular, major issue facing Xbox right now. It's more like a coalescence of smaller problems leaving Xbox consumers feeling second-rate. It's true that Xbox fans have been built up and let down so many times, repeatedly, in recent years. Microsoft can't afford to keep alienating its existing fans while it chases new ones with half-finished efforts like Xbox Cloud Gaming (beta) and PC Game Pass, which face strong competitors of their own. 
Xbox Game Studios' first-party has expanded massively through acquisitions, has the management layer overseeing this stuff expanded to accommodate? I have no idea, but the evidence we have isn't exactly encouraging. Nobody at Microsoft seemed to be aware that 343i didn't have a live service plan for Halo Infinite, which was developed to be a live service game. It's hard to see how the franchise, which Spencer previously described as critical to Xbox, has a future. Why would I use Xbox Cloud Gaming in a handheld over something native like the Nintendo Switch? Why would I use PC Game Pass when the app doesn't even work half the time, with its shriveled library of games — many of which are abandonware that never gets updated — over Steam? Even Microsoft itself has stopped updating UWP versions of its own PC games. What right does it have to ask others to believe in its PC Game Pass efforts?
If you're going to expand horizontally to the detriment of your core, you should at least be nailing that horizontal expansion. And right now, Microsoft isn't.
Xbox has built an absolutely massive hill to climb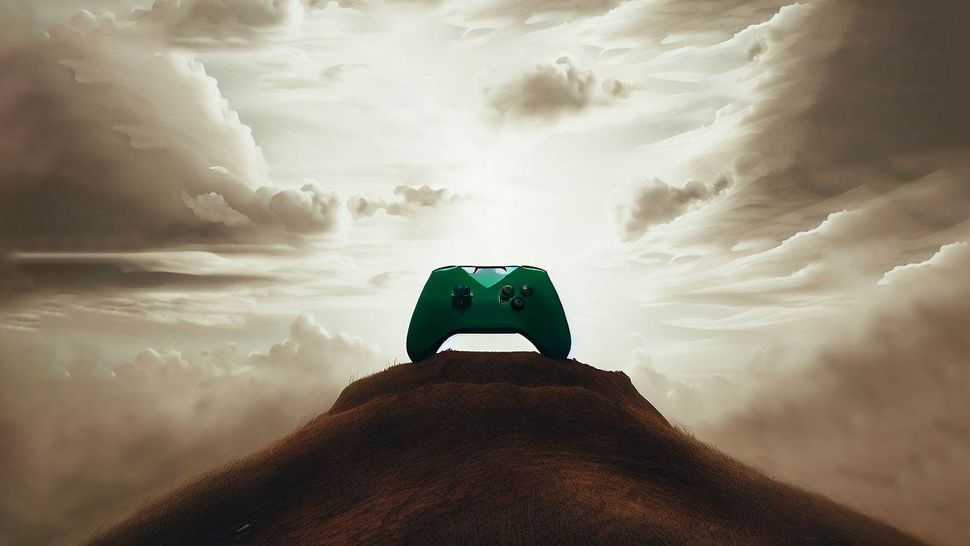 Microsoft's horizontal approach is crucial to the future success of the platform, and while it is messy as hell, it does seem to be working. It's hard to deny the balance sheet, which Microsoft has to share as a publicly traded company. Xbox is a much, much bigger organization than it was in years past, and despite frustrations as a core fan, clearly, it's making the right business decisions. Even as a traditional console gamer and core fan, the possibilities across Bethesda, announced and unannounced games, and Activision-Blizzard, are all reasons to be extremely excited. Yet still, I worry.
I want to see this vision executed, but I want to see it executed without masses of compromises for its existing customers — us. I feel like Microsoft is too slow and bureaucratic as an organization to compete across so many different fronts, and now it has thrust itself into a race for artificial intelligence on top of it all. PC Game Pass competes with Steam, and Xbox Cloud Gaming competes with other handhelds and other forms of entertainment. Xbox consoles compete with PlayStation. Nintendo and Sony's laser-focus on their core experiences have seen them become ever increasingly dominant, while oftentimes it feels like Microsoft struggles to offer the bare minimum basics consistently. 
In the coming weeks, we'll find out once and for all whether or not Microsoft is allowed to purchase Activision-Blizzard. Call of Duty, World of Warcraft, Overwatch, Diablo, Candy Crush, and various others will then sit under the Xbox brand, sending engagement levels to all-new heights. It's not a stretch to think games like Overwatch and Diablo could catalyze Xbox cloud gaming adoption, owing to the fact they don't always require twitchy precision-aiming. Call of Duty and Candy Crush will also bring in absurd levels of ongoing income, that could help subsidize games that appeal to core gamers and other niches. Hell, maybe they'll even subsidize some investment in fixing up Xbox's platform interface woes across console and PC. 
In summary, the strategy of expanding to other platforms makes complete and total sense. It's even desirable, but it shouldn't come at the cost of what is already there. It's exciting seeing the glimpses of how this could work in the future — syncing my save from The Long Dark between my Xbox and hackjob Windows Steam Deck is awesome. But, you know, it shouldn't have to be a hackjob. I shouldn't have to become a network engineer to figure out how to get the most out of Xbox Cloud Gaming. And I shouldn't install first-party games from PC Game Pass to find them broken and unplayable vs. the polished, enhanced, moddable Steam versions. All of these things require developer bandwidth to resolve, and it comes at a cost. 
Fixing all of this represents an utterly massive uphill climb for Microsoft, and given internal politics, corporate bureaucracy, the limitations of spacetime, and the lack of superhuman omnipresent oversight — it will be nothing short of legendary if Microsoft can achieve its goals here. I just want to feel reassured that this effort won't result in the console community getting sidelined, or even sacrificed, on the road to getting there.